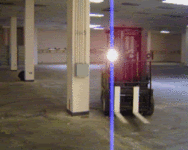 I had an amazing day! Today I went to Chinatown with the two coolest guys in my life, Tyler and Eddie. At first I was very scared about having these guys together because if they didn't like each other, I would be very upset. However, fun was had by all! I had this bright idea to go to Chinatown to pick up a really cool bamboo cane, because I am walking with an ugly ghetto senior citizen cane. And I am so much cooler than the lame ass cane that I have been forced to use as of late! So first I called Tyler, because I haven't seen him in a few days, and I thought that it was time we hung out again. But he had to help his dad out at work, so I called Eddie, and we decided to make an entire day of it. Then an hour later Tyler called and said he was able to get out of going to work with his dad and he wanted to go with me now! I was speechless. I froze on the phone and I think it was like almost a minute before I said something. That minute would usually be where my brain would go into overdrive and I would think up every possible scenario where things could end badly, but instead my mind was as empty as a blond standing next to a fan.
I guess that I was worried because even though Tyler was completely accepting of me being gay, he never actually saw me doing anything "gay". And I was worried that he would be uncomfortable, because I knew that I was going to be. I reasoned with myself that it was going to happen sooner or later, and I might as well suck it up and deal with it now! So I did, and I think that it was one of the best decisions that I have ever made! We had one of the best days that I have had in a very long time, back pain and all!
Tyler drove, so we went to pick up Eddie together. He was cleaning out his car when we showed up, so he finished up and ran over to me and gave me a kiss. I loved the kiss, but I was way WIERDED out that Tyler was seeing this. We all went to high school together, so Tyler and Eddie knew who each other were, but Tyler and Eddie weren't really friends in HS, I wasn't even friends with Eddie in HS. At first the conversation was pretty superficial. We talked about people in high school and what they are doing now. Who we are still friends with, and the people that have died since we graduated, that list was shockingly long.
Eventually I became the topic of discussion, so of course I was completely embarrassed and did my best to change the subject with absolutely no luck what so ever! I have tried my best to block out all of the things that were said, because while I LOVE to give a compliment, I have serious issues receiving them, just like any red blooded Asian man. However when I wasn't being completely mortified by all of this talk, it did feel nice to have these two guys having so many things to say about me.
We arrived in Chinatown around noon, and we decided to grab some lunch before looking for my new cane. At lunch the conversation was flowing so naturally that I just sat there smiling for a little while. I was so happy that my bestfriend and my boyfriend were getting along so well, and that Tyler was completely okay with this situation. I really need to stop underestimating how much that guy cares for me! Eddie left for the restroom, and right when he did Tyler decided that it was time that we have a conversation. He told me that he has never seen me so happy on a date, and that he was happy that I was doing so much better this week. He also told me that Eddie was great and that he could see why I liked him. His approval meant a lot to me because he is my best friend, and I respect him.
Anyway it only took us 20 minutes to find a cane that I liked, so we still had an entire day to kill. I suggested that we go to the Natural History Museum because they have this awesome exhibit right now that I have been dying to see! The exhibit is called "The Mysterious Bog People" .Yes I am a total dork, I know this already! STOP JUDGING ME!!! Whatever, I am over it! We went to the museum and we saw the exhibit, and it was just as good as I imagined it would be. We actually walked through it twice because I enjoyed it soo much. Eddie, being the amazing artist that he is, remembered is sketch pad and drew some of the more interesting displays as we walked by them, because photography wasn't allowed. It was completely okay with me, because his sketches are way better than any lame picture that I would take. I love to watch this guy draw, its one of the most erotic things to me, because I am seriously attracted to this man's talent! We were in the same AP art class in High School, and even back then, when he would really get into what he was doing, I would stop and stare for long periods of time. Its just sexy in a way that I can not explain.
I finally let them leave the museum around 5, and we weren't about to sit through traffic for 2 hours to drive 20 miles! It just wasn't happenning, so we went to Downtown LA to check out Eddie's dad's warehouse soon to be newly gentrified housing lofts. There we ran into a forklift! Like I have stated previously, I have ADHD in a BIG way! I mean I can be completely normal, but if you put a forklift in front of me, all bets are off! So we drove it all over the warehouse, and then when we got bored with that we took turns doing donuts around the utility pillars! So I pulled out my camera, because I knew that this would make an awesome GIF.. Note the tire tracks on the ground, we go fast! REALLY FAST!
The day was great. I couldn't have pictured it going any better than it did. I am about to go to Eddie's house. He has a hot tub in his bathroom, and I am pretty sore from walking around all day. So I am going to go and spend the night as his house again. I am totally high on life right now,I am going to take off and have an amazing night. I just want to thank everybody for all of your comments on my previous post. It deffinitely gave me a few things to think about, and I do understand that I have been hard on my mother, I am going to work on that. Thanks for your input, it was much appreciated.